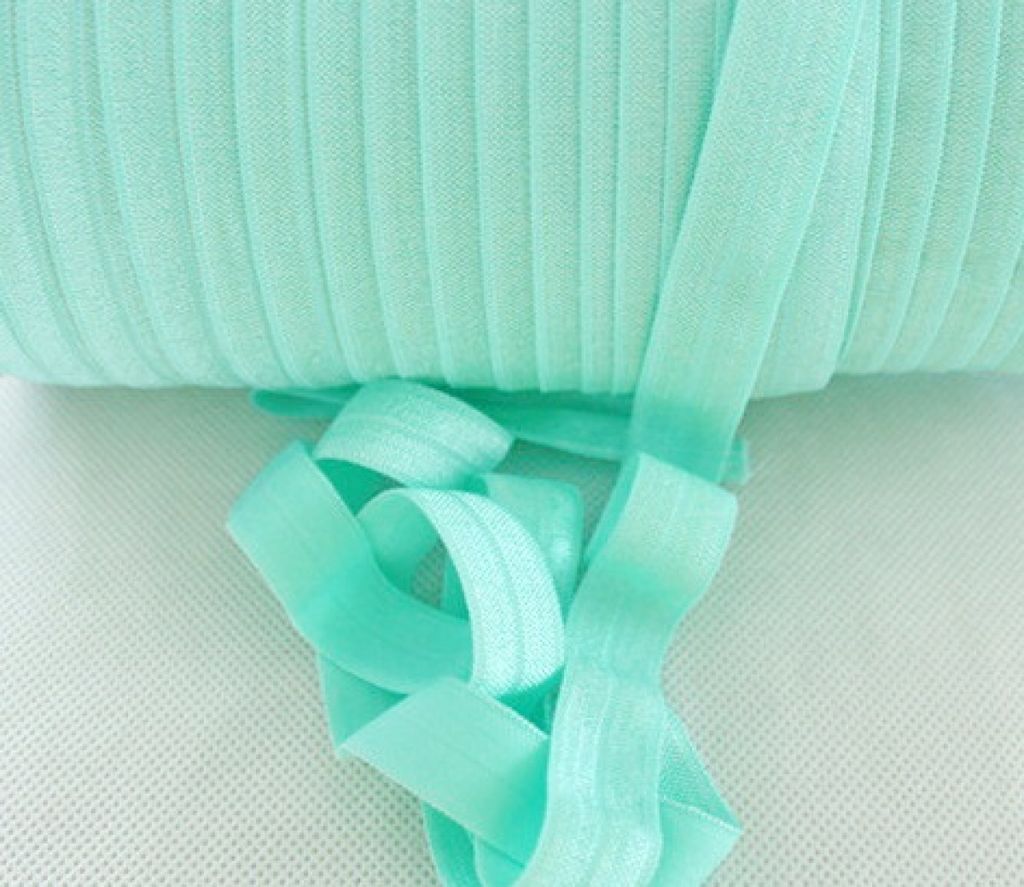 5/8" Fold Over Elastic - Ocean Teal
Lovely shade of elastic! The elastic is shiny on one side and a soft matte finish on the back. Perfect for headbands, , barefoot sandals, hair ties, and much more!

Size: 5/8" in width

Use following chart as reference for the headband sizes.

Newborn 13"
0-1 Year 14"
1-10 Years 15"
Teens 16.5"
Adults 17"

* Colors may vary slightly due to different computer monitor settings.
---