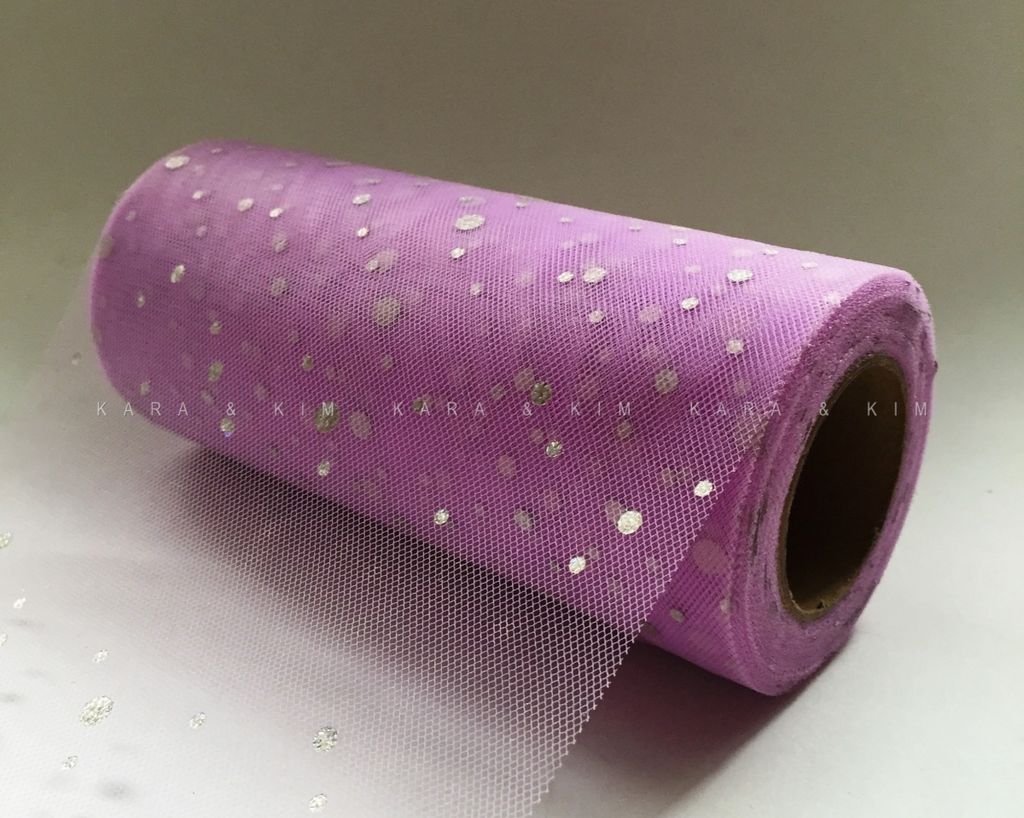 SEQUINS TULLE ROLL - LILAC
High Quality sequins tulle. This sparkly tulle has silver sequins attached on it.
Make your tutus sparkle! Add a few stripes of sequins tulle to enhance it's effects.
P/S: The colour of this lilac sequins tulle, is slighly lighter than the normal lilac tulle roll.
---