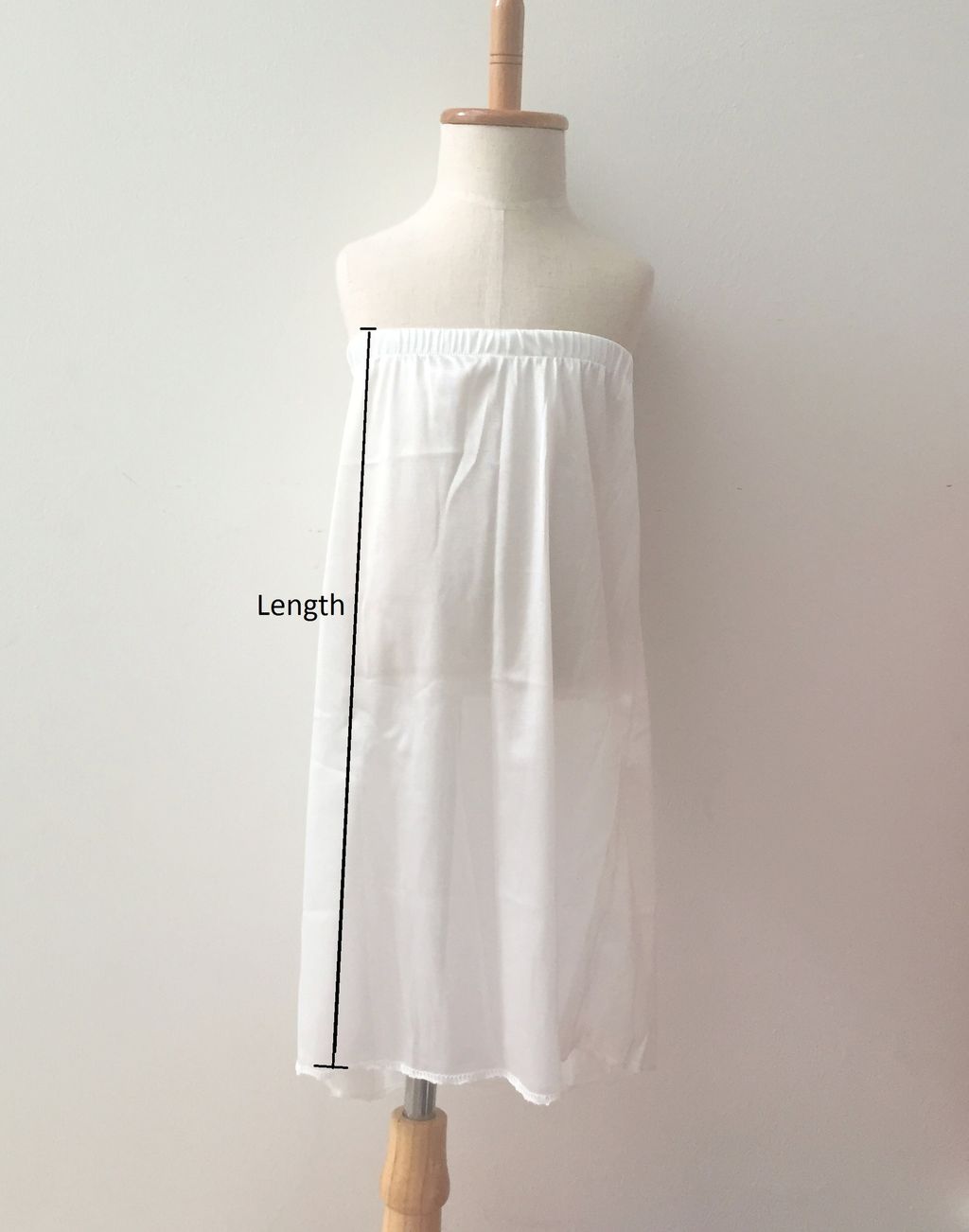 Tulle Skirt Liner
One of the things we LOVE about tulle skirts is the light and airy nature of the fabric. Unfortunately, this also means that a tulle skirt can possibly be somewhat see through in certain situations - like walking off into the sunset...
If you are concerned about this, our half slips add extra coverage so that you can dance into the light without worry!
This simple slip is a separate tricot fabric half slip and goes under the tulle skirt.
---